More and more companies and multinationals want to take the plunge and enter the Chinese market, and for good reason: E-commerce in China is the world's largest! Knowing that the most populated country in the world (18.5% of the world's population in 2019) is the one with the most internet users, and that By 2040, Asia is expected to generate more than 50% of the world's GDP and account for almost 40% of global consumptionit is understandable to see China as the new E-commerce Eldorado. It would offer the possibility for many organisations to increase their international market share and to conquer new buyers. But how can you successfully export your products to the Chinese market knowing that even Amazon closed the doors of its online shop a few months ago?
Here are 4 things you should keep in mind:
1. Competition is fierce: in China, e-retailers do not give each other any gifts
You might think that it's the same everywhere, but no, you'd be wrong, E-tailers in China are extremely numerous and relentless when it comes to pricing and advertising. To give you an idea, some companies have no qualms about publishing negative reviews of their competitors' products. A practice that can do a lot of damage to an online shop. Branding is not a Chinese speciality, so it can be a good way to stand out from the competition and make your mark on the market. As E-reputation is increasingly important, whether in China or in the rest of the world, it is essential to take care of it.
2. Blend into the Chinese business culture and adopt its customs
To open an E-commerce website in China, you will need good local contacts. For example, to print your company's invoices, you will need to use "fapiao", special invoices issued by the tax authorities.
That is why, in order to develop in this country, it is important that you choose a local partner, who has a solid experience in entrepreneurship and who knows all the steps to follow.
Blending in with the crowd also means adopting Chinese habits and creating a network that will enable you to carry out all your actions. Know for example that the Chinese, whether in e-commerce or in business in general, follow 10 principles to the letter, inspired by Confucianism:
"Guanxi" (the network of personal contacts): the Chinese build up a whole network of personal contacts, which is essential for access to management positions.
"Zhongjian Ren" (the middleman): for negotiations, you will absolutely need a middleman, not only if your interlocutors do not speak English, but also to create a relationship of trust.
"Shehui Dengji" (the hierarchy): your intermediary should respect the different ranks, the more influential a person is, the more tactful it is necessary to address them.
"Renji Hexie" (interpersonal harmony): in order to sign an agreement, you will have to be very patient and invest your time in order to create a real relationship of trust.
"Zhengti Guannian" (global thinking): for them to accept your project, they will have to accept it as a whole and not step by step.
"Jiejian" (savings): Be aware that they will do anything to save money and use very aggressive negotiation tactics.
"Mianzi" (reputation): respect the person you are negotiating with and don't interrupt him or her, as this could be very damaging.
"Chiku Nailao" (resistance to work): in order to launch your E-commerce website in China you will have to be very patient, and be prepared to negotiate for long hours.
"Lunlixue" (ethics): be aware that renegotiating a contract whose terms have already been signed is quite normal in China.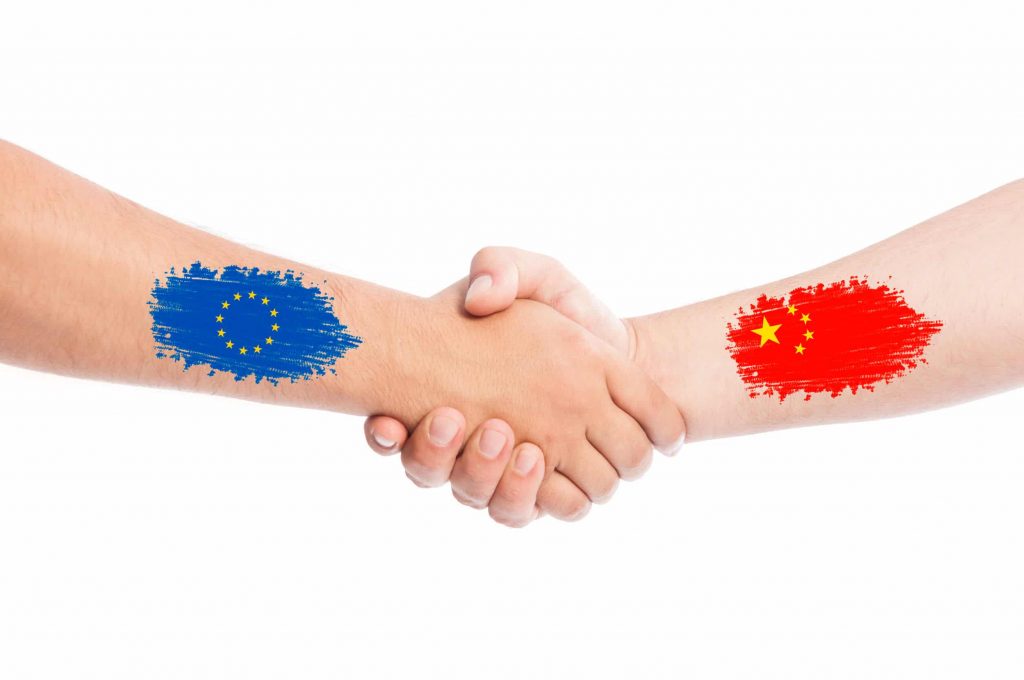 3. Mandarin E-commerce giants do not readily accept small businesses
If we talk about E-commerce in China, we are obliged to mention the giants Tmall and JD.com: two organisations that offer brands to sell their products online to consumers.
You should know that the competition is so tough that even these platforms have their own entry criteria. Some of them may, for example, reject brands with an annual turnover of less than €1 million and without a physical shop.
Therefore, before you start selling products online, you should develop your brand in the traditional Chinese market, open shops, and work on your reputation.
4. Be prepared for a real price war
Be ready for a fight: Chinese Internet users are known to be particularly fond of discounts! In order to stand out from other e-retailers, you should offer a catalogue of unique products or services, as well as exclusive offers. An online shop that does not offer any discounts will most likely find it more difficult to sell its products. Even if the promotions are not in line with your company's image, remember to constantly monitor the competition in order to adjust your pricing policy.
As you can see, when it comes to E-commerce, China has a lot of potential and offers many opportunities to Western brands. However, it is necessary tocarry out a good market analysis before throwing yourself headlong into such a project. For expert advice, please contact us: Labelium Group has an office in Shanghai run by Tony Cheung. Our professionals will give you the benefit of their rich experience in the sector and help you launch your online shop on the Chinese market.