As a reminder, product feeds are a file that contains all the information about your product catalogue. They are used to send this catalogue in an automated way to an external site or platform, such as Google Shopping.
It gathers all the information on your products, such as stocks, prices, titles, colours, descriptions, etc. The quality of the data transmitted therefore has a great influence on the Google Shopping ads. And even more so if you consider the evolution of the latter.
From catalogue integration to enrichment in 3 key steps
The first challenge for companies in any sector is to generate quality data. It is also a challenge when companies are groups made up of multiple structures in order to rationalise and harmonise the creation of product catalogues.
With the Manutan Group, we have worked on this issue of data quality, and we are going to give you the keys to a collaboration that has proved to be fruitful.
Automation
Manutan specialises in distribution. It was therefore quite natural that they decided to focus on the warehouses and logistics partners to be pooled in order to improve efficiency.
As for the transport and routing of data, this proved to be more complex for the company.
In short, everything was going well until Manutan realised that they had nearly 27 different feeds feeding Google Shopping: different structures, different origins, different updates, etc.
It was therefore decided to centralise this issue and streamline it in order to facilitate data collection and provide Feed Manager with all the information needed to make the best progress on optimising Shopping campaigns via the product feed.
Once the data automation is done and the connections are made to be able to send all your products to the Google Merchant Center, another question arises: how to be efficient and how the structuring of this data will increase the performance of the campaigns?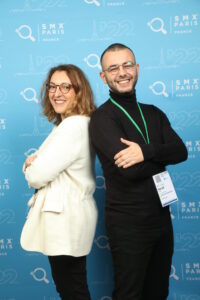 Optimisation
The optimisation process then comes into play. It is about feeding the algorithms with the right data.
What are the content optimisations to be made to your catalogue to meet Google's requirements? How can I optimise my titles, my description and my attributes? What are the impacts on performance?
The various Shopping attributes are passed on to the expert hands of Feed Manager in order to improve the content in relation to the data collected upstream on the client side.
By optimising the Shopping attributes, we are actually optimising the quality of the service delivered to our online prospects. We are exploiting the full potential of the data provided.
And how can we go further? How can enrichment drive algorithms and improve performance?
Segmentation
Once the basis for automating catalogue dispatch and optimising the content has been established, we move on to a phase focused on segmenting the flow by adding business intelligence.
The objective is to translate the business specificities into the flow. All e-tailers have visibility and profitability objectives coupled with marketing objectives.
We will therefore be able to, for example
Exploiting products deemed "invisible" but with high potential
Intelligent positioning on competitive products
Controlling inventory with Google Ads
Using market data to optimise marketing campaigns
These elements are also true for other acquisition platforms such as Social, but also marketplaces that also work on a flow principle.
Conclusion
As a long-standing Feed-Manager customer, Manutan has demonstrated the beneficial effects of this collaboration with figures that speak for themselves: +30% investment that has generated +106% revenue and a 59% increase in profitability.
As you will have understood, there can be no good performance without a quality flow adapted to your strategy!