In the digital age, it seems obvious that people who want to buy a car are looking for information on the Internet before they buy it. And the statistics bear this out. According to figures from Google, 89% of buyers search online to find their new car. Just as the search for information is on the rise, so is the percentage of vehicle purchases made on the web. In 2021, 16% of new car buyers bought their car online, compared to only 1% three years ago..
When considering any purchase, today's consumers are looking for a simple, fast and useful experience, and car buyers are no exception. The challenge for the automotive advertiser is to provide vehicle ads with relevant information and keep their inventory current to reach a qualified audience.This is the challenge for the automotive advertiser. With this in mind, last March Google announced the the launch of its ads for vehicles.
What are they about? Who are they for? How do they work? We answer all your questions in this new post. 
What are Google Ads vehicle ads? 
The vehicle ad allows automotive advertisers to promote their entire inventory to users searching for a car on Google. By displaying inventory of vehicles available for purchase nearby, this new tool increases their sales by optimising both online conversions (leads) and offline conversions (shop visits). In this way, Google improves the customer buying experience while helping automotive advertisers reach more qualified leads.
In practice, this ad format presents an image of the vehicle with significant customisable information such as make, model, price, mileage and the advertiser's name. When a customer clicks on one of them they are redirected to the vehicle description page on the advertiser's website where they can take further actions, such as contacting the advertiser or filling in a lead form, before visiting the dealership.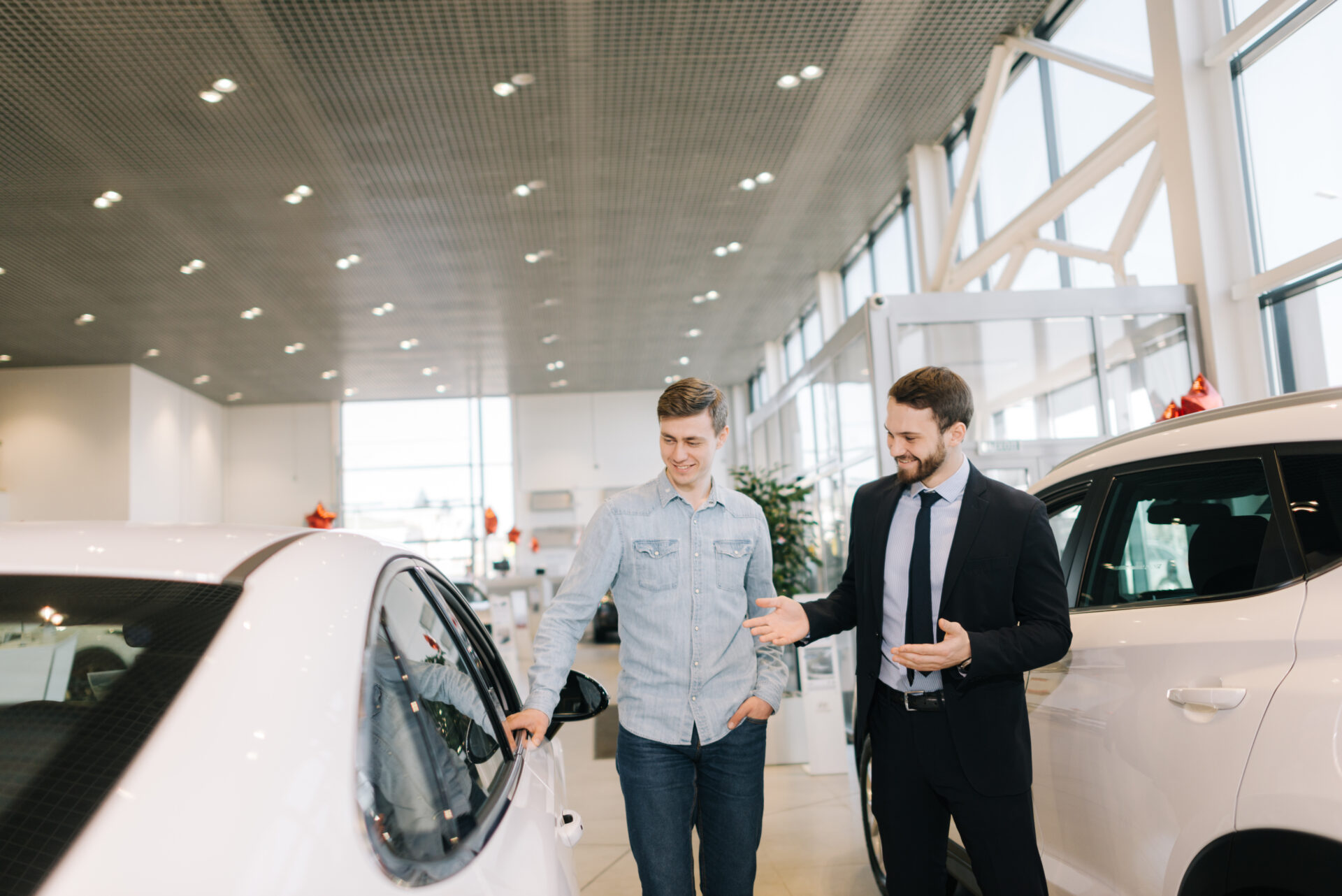 Who is this new ad format aimed at?
These ads are intended to promote the sale of inventories from dealers and resellers. The private sellers, individuals or car brokers do not have access to them.
Type of vehicles accepted
Only non-commercial passenger vehicles, new and usedOnly new and used non-commercial passenger vehicles, such as cars or pickups (utility vehicles in Australia), can be advertised. The following vehicles are not accepted: campervans, commercial vehicles, agricultural vehicles, buses, two-wheelers, trains, boats, aircraft or UTVs.
Currently limited geographical access
This new ad format is currently available in the United States and in limited beta version in some countries, such as Canada and Australia. No date has yet been announced for France or Europe.
How does it work?
To advertise vehiclesadvertisers must create smart smart shopping campaigns campaigns in Google Ads and link their account to a Merchant Center account. The main step is to importing a data stream of available car inventory into Merchant Center. The advertiser will make sure to customise it by entering relevant relevant information information for each vehicle, including make, model, price, mileage and colour. This information is essential for Google to subsequently match and display the most relevant ads in the search results of users with a high intention to buy a car.
How can Feed Manager help you?
Experts in Feed Management, we can assist you in the creation of this data flow of your vehicles to its implementation in your Google accounts, to the launch of the campaigns thanks to our Labelium Media team in Bordeaux.
Our Accounts Managers manage our clients' catalogues and product flows on a daily basis: checking that flows are correctly imported, optimising product data, implementing strategic optimisations dedicated to campaign management, regular reporting on the state of flows, strategic monitoring and adapting data to the Google algorithm.
To benefit from our expertise in structuring flow data and improving the distribution and performance of your catalogue, we invite you to contact our Business Developer: lucas@labelium.com.