Do you want to boost your conversions on marketplaces, but don't know how to increase your sales volume while controlling your margin and maintaining a healthy profitability? More and more platforms are offering digital marketing solutions designed to help sellers develop their e-commerce business. What are these marketing levers and how do you use them? This is the subject of the third article in our series dedicated to marketplaces.
Advertising solutions to boost your sales on Amazon and other marketplaces
Today, many marketplaces offer advertising solutions solutions that provide sellers with effective tools to implement a successful marketing marketing strategy that will generate more sales and help them reach their and help them achieve their goals. This is notably the case of Amazon with Amazon Adsand Cdiscount with Cdiscount Adsor ManoMano, the French marketplace specialized in home improvement and gardening, with its ManoMano Sponsored Productsprogram, for example.
Leverage available advertising formats
In order to target potential buyers and boost your sales, platforms recommendthe full range of advertising formats available. Here is what the services offered by the marketplaces mentioned above consist of.
1. Amazon
In order to optimize the traffic on the product pages of its sellers, the marketplace offers solutions for all budgets. 
Sponsored Products, to increase the visibility of their products

Sponsored Products: This feature generates cost-per-click (CPC) ads that showcase their individual product offerings. It provides automatic targeting of ads that appear on results pages and related product pages.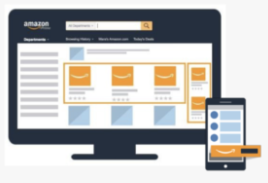 Sponsored Brand and Sponsored Brand Video, to create brand awareness with new audiences:

when a user enters a query in the Amazon search bar, the Sponsored Brand is displayed first, right at the top of the search results, and features the brand logo (clickable if a store has been created), a custom title and an eye-catching image, and three products. The Sponsored Brand Video, on the other hand, is always placed in the middle of the page, taking up the full width of the results, and consists of a brand video and a product to its right. These formats are used to encourage brand discovery among customers looking for similar products.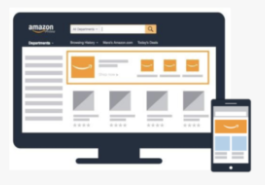 Sponsored Display, to engage the audience throughout their shopping journey on and off Amazon

Sponsored Display: Display advertising is available in two formats, automatically generated ads or ads created with a custom image. It differs from previous solutions in its placement as it is displayed on the Amazon homepage, product pages, results pages or on Twitch, as well as on third-party apps and websites in specific marketplaces.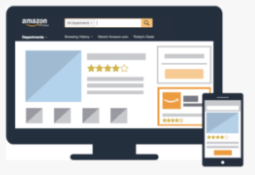 Amazon DSP, the DSP console for creating programmatic ad campaigns

Amazon DSP: This software allows sellers to buy audio, display and video ads programmatically to reach new and existing audiences on and off Amazon.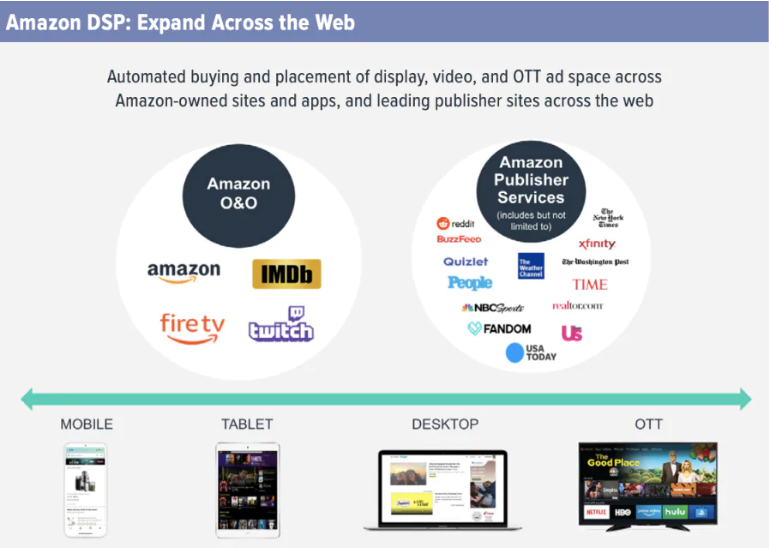 2. Cdiscount
Boosting the sales of its sellers and accelerating their growth are the objectives pursued by the two advertising solutions offered by the platform.
Sponsored Products, to take advantage of the best location to position their products

Sponsored Products: Sponsored products appear either in the first search results, or in the slots provided for this purpose in the product sheet pages, or in the product listings, depending on the type of search of the potential customer.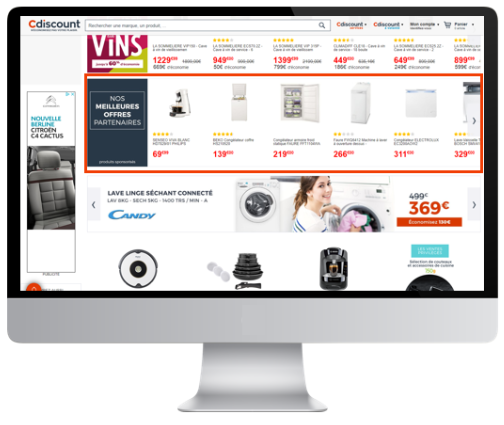 Sponsored Brand, to highlight branded products

Sponsored Brand ads: these ads consist of a banner, composed of a logo, a catchphrase and products, which is displayed at the top of the search results. The display is free, the seller only pays when a user clicks on the ad (CPC) which redirects him to the product sheets or to the seller's Cdiscount store.
3. ManoMano
The platform also focuses on developing services to support the digital growth of its merchant partners. It offers the :
Sponsored Products, to gain visibility to a qualified audience

Sponsored Products: These ads highlight products, which appear under the "Sponsored" label, by displaying them on the first pages of search results, on product category pages and/or on Product pages.
Tools to increase your brand awareness
In addition to the solutions mentioned above, marketplaces have also created tools dedicated to brands in order to allow sellers to gain notoriety. If they share solutions such as newsletters or headers to promote the brand, each marketplace offers its own programs.
This is the case of Amazon with :
Amazon Store Brand which allows to create, manage and optimize a multipage space

called store where merchants, who have their own URL on the marketplace, can promote their brand. Buyers can discover their product range.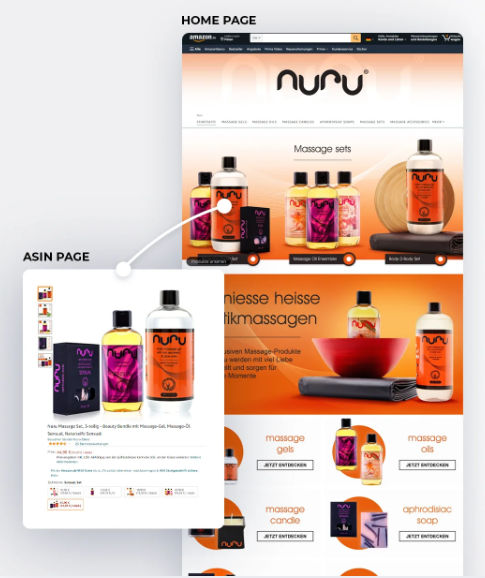 A+ content that allows sellers to enrich the content of their pages

with detailed descriptions, different image formats and comparison tables.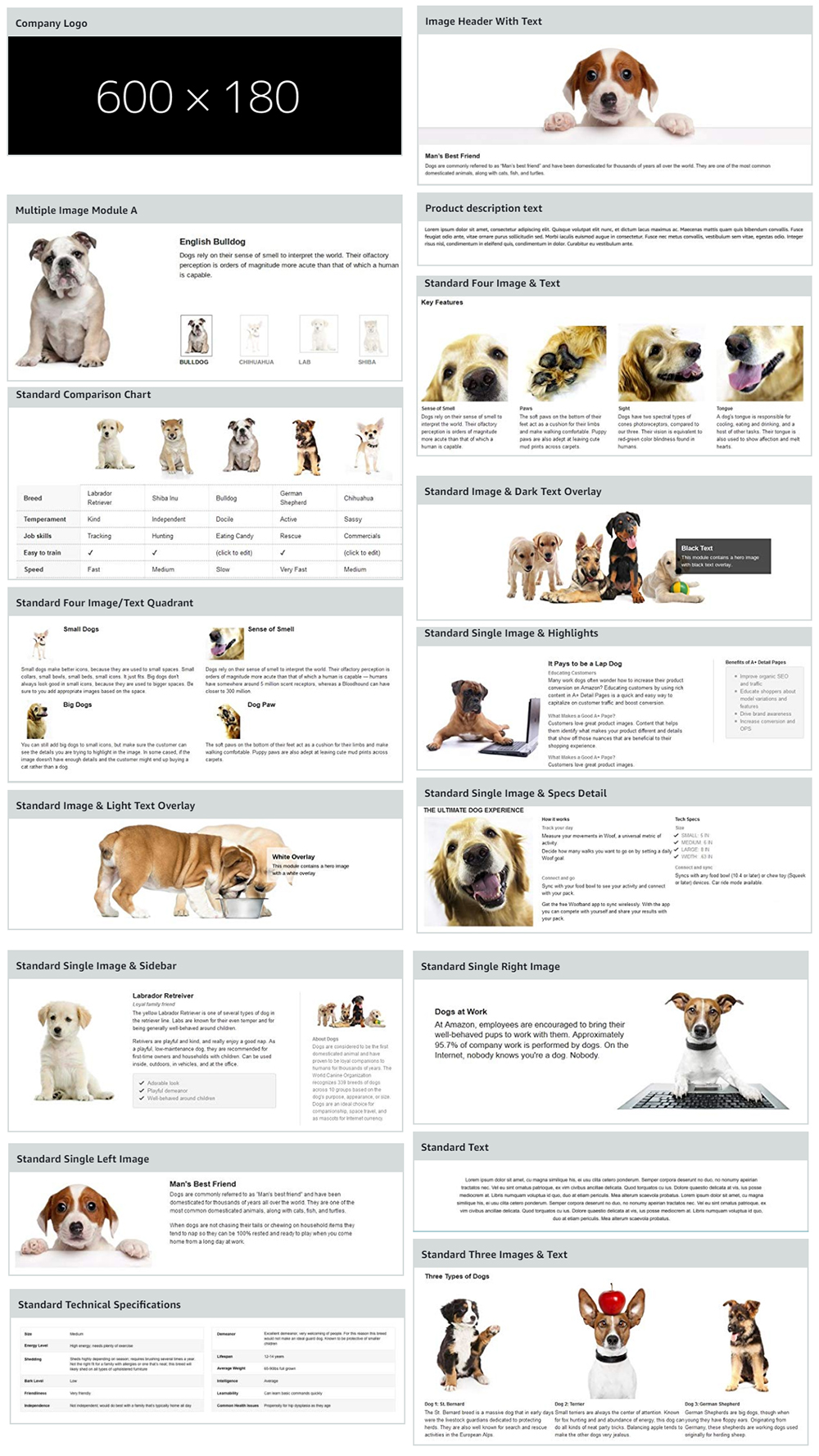 As for Cdiscountit offers the free tool Boost It which, like the A+ pages of its competitor allows you to create and modify marketing descriptions to complete and optimize product sheets.
Measuring performance
Once these levers have been activated, it is important to measure their impact on your business on a monthly and annual basis in order to adapt your marketing strategy, if necessary. It is therefore necessary to exploit the data collected on natural referencing (SEO) and paid referencing (SEA) to find out whether the catalog and product sheets need to be further optimized, and to monitor the various KPIs in order to adjust the actions carried out in advertising and, consequently, to improve your performance on the marketplace.
For an in-depth analysis, our partner Kiliagona Labelium Group entity and agency 100% dedicated to Amazon, has developed tools that allow you to monitor the relevant KPIs to effectively manage your presence on this platform.

Feed Manager's expertise to help you
Feed Manager advises and supports its clients in their digital and marketing strategy. In addition, relying on our agency's expertise also means benefiting from our privileged relationships with the various marketplaces during the implementation of promotional placements during strong commercial times, such as Black Friday, Prime Day, sales or specific events for product categories (garden week, white month...). Obtaining the calendars of high-traffic commercial operations and thus knowing the relevant events for your sector is an effective way to capitalize on the highlights of the year. Planning sales peaks allows you to target all levels of the sales funnel and stimulate the continuous growth of your business.
We are able to adapt to the needs of our clients in full funnel: Awareness, Interest, Conversion & Retention. The campaign strategy is specific to each company and our catalog expertise allows us to make a strategy consistent with the target market.
To get the most out of your marketplace use and your investment we invite you to contact Johann Lucas, our Business Developer: lucas@labelium.com.