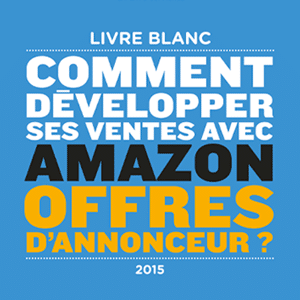 It is now more than a year since the Feed Manager teams started working on the product Amazon Advertiser Offers.
We introduced you to the product in our article "Discovering Amazon Advertiser Offers", but e-retailers are pragmatic and only the numbers speak for themselves (and they are right!).
That's why we've written a white paper "How to grow your sales with Amazon Advertiser Offers?".
Giving you the keys to be present in an effective way
In this book you will find both up-to-date information about Amazon (its services and all the key figures) and a complete review of how Amazon Advertiser Offers works.
In the second part, we will give you the keys to a successful integration of your catalogue and our partner Lengow will give you some tips to make the management of your campaigns easier.
Finally, in the last part, we will give the floor to our clients to share with you their feedback, as well as a concrete case study with key figures.
At the end of the book, we will also make a comparison between Amazon Advertiser Offers, Google Shopping and price comparison sites. We will give our feedback on the traffic generation, comparative ROI and effectiveness of the different platforms.
Download the free white paper to help you grow your sales with Amazon Advertiser Offers :