Amazon Advertiser Offers is the side product of the Amazon Marketplace. It allows you to use the power of the e-commerce giant by displaying merchants' commercial offers directly on the site, then referring the user to the merchant's e-commerce site.
After several months of testing by our teams, we can tell you thatAmazon Advertiser Offers is able to generate up to twice the conversion rate of Google Shopping and price comparison sites!
Discover all the figures in our free white paper approved by Amazon.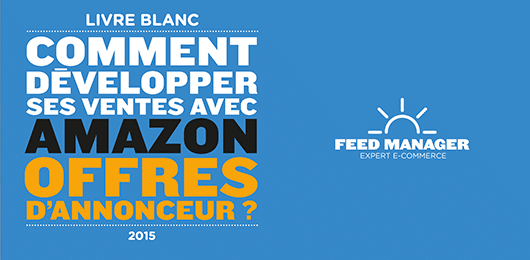 A conversion rate up to 2 times higher than the main web marketing channels
The figures in our white paper show the effectiveness of this new web marketing tool: 
The volume of traffic brought by Amazon is as important as a good price comparison. It rarely exceeds our clients' first comparator, but the volume of traffic is growing month by month.
The conversion rate via Amazon advertising is twice as high as for Google Shopping, despite a lower traffic than the tool offered by Google. This high conversion rate is not surprising, as Internet users are often more committed to buying than on Google Shopping or via search engines.
A higher cost per click but a more profitable lever than a price comparison.
Download our free white paper
Discover in our new white paper: the complete presentation of the tool, the feedback of our customers and all the figures of Amazon Advertiser Offers.
We had a lot of fun writing it, I hope you enjoy reading it too!