As the world leader in online sales, Amazon is a real machine whose workings you need to know in order to optimise your product catalogue and therefore your sales. This springboard allowing brands and merchants to develop their activity outside their e-commerce shop has two platforms: Amazon Seller Central and Amazon Vendor Central, the first addressed to merchants and the second dedicated to brands or manufacturers. Let's compare these two services offering very specific functionalities.
Close-up on how they work:
Seller Central :
The Amazon Seller Central platform gives you the opportunity to sell your products directly to consumers from the marketplace. As a seller, you set your own prices and are responsible for storage, shipping, returns and after-sales service. However, you can opt for the Fulfillment by Amazon (FBA) service, with which you send your products to the company's warehouses, which then manage the entire logistical process: in this case, your product sheets will display the words "Sold by ..... and shipped by Amazon".
On this platform, competition between merchants is fierce for the Buy Box, the coveted "Add to Cart" button. Sellers registered as a brand also have access to its Amazon Brand Analytics (ABA) tool.
Vendor Central :
With this service, you, as a manufacturer or specialist wholesaler, sell your products to Amazon, which then becomes the distributor. Amazon orders the defined quantities of goods it needs from you. It stores the goods, sets the prices, and handles shipping, returns and after-sales service. The product sheets are marked "Sold and shipped by Amazon".
This platform, which offers a greater chance of obtaining the Buy Box on products sold, provides brands, which have become suppliers, with a more advanced data analysis tool than on Seller Central: Amazon Brand Analytics. Worthy successor of Amazon Retail Analytics (ARA), it is unveiled in a more complete version than on Seller Central with, in particular, the presence of a sales analysis section.
Highlights:
Seller Central :
As a seller you keep control of the selling price and the number of products you send to the marketplace (within the criteria defined by Amazon).
You continue to manage all of your inventory, which you distribute through the channels of your choice.
Vendor Central :
As mentioned in the previous point, this platform offers a simplified sales model that also translates into easier logistics, as you do not have to process orders individually: when the company places an order, the manufacturer/brand sends its products to Amazon, which takes care of the rest of the sales process. The "Shipped and sold by Amazon" label that these products acquire represents a guarantee and reassures consumers when they buy.
As a supplier to the platform, you can take advantage of better marketing opportunities with Amazon Marketing Services, which allows you to run advertising campaigns within Amazon. The e-commerce giant also offers you a plethora ofspecific marketing tools, such as Subscribe & Save or Vine Program (Tester's Club) at an attractive price.
Weaknesses:
Seller Central :
As a third party seller, the cost of using Seller Central is often higher than imagined (monthly marketplace fee + commission + advertising and calling in a service company).
The cost of using the FBA service is also higher than on Vendor Central, as are the marketing tools available, which are also more limited. It is also impossible to negotiate with Amazon, either on prices or commissions.
Vendor Central :
Amazon sets the selling price of the products displayed on its site, which could be lower than yours.
The strict rules imposed by Amazon for the execution of its orders imply having a solid logistic allowing a fast restocking or else there is an economic penalty.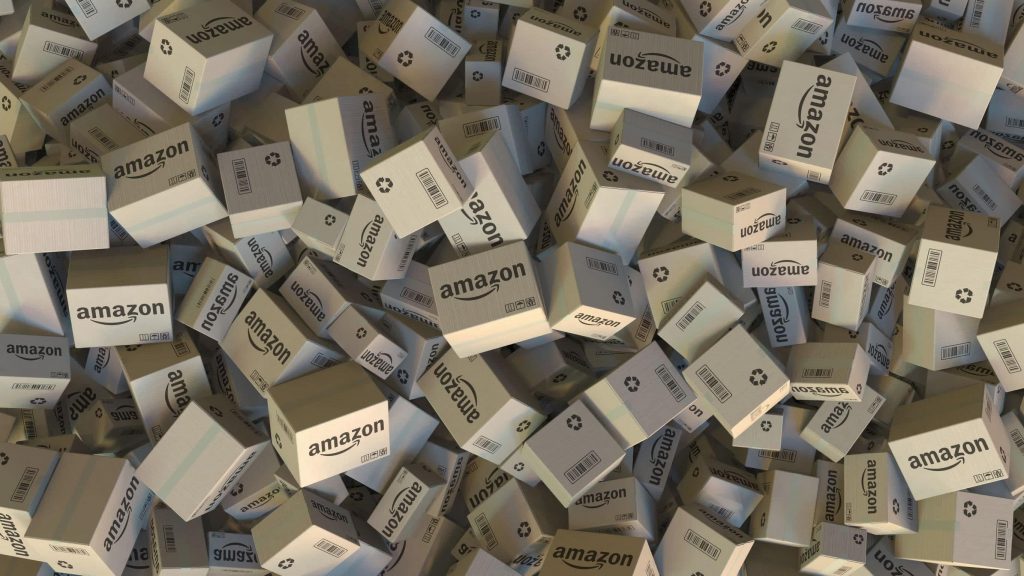 Multiplication of services on platforms
While the A+ content and the Vine Program were previously only available on Vendor Central, these two features are now available through Seller Central. Some programs like Vine are available on both platforms but at different costs, and very often more advantageous on Vendor Central.
While until now Amazon preferred to reserve the exclusivity of these most interesting marketing services for Vendor Central, which was then intended for large brands or manufacturers, we note that the American marketplace is now tending to offer these services on both platforms. Behind these changes lies a specialisation of the platforms: Vendor Central is increasingly directed at "premium" merchants, with a large strike force, while Seller Central addresses the rest of the merchants.
The Feed Manager's opinion
As the points we have made illustrate, each platform is therefore aimed at a specific audience and has significant differences. A manufacturer will surely turn to Vendor Central to take advantage of the services and logistical costs that the platform offers, whereas a merchant selling different types of products will prefer to use Seller Central to keep control of his prices and stocks. In any case, the sinews of war will always remain the obtaining of the Buy Box which remains the only possibility to generate sales on Amazon.
In this sense, the Amazon Marketplace 360 support programmelaunched in 2018 in the United States and available since 2019 in Germany, is presented as a promise of support to Seller Central merchants aiming to increase their sales. Sellers eligible for this new service are invited by the American giant to benefit from the help of a marketplace expert to guide them in their business development and the use of the available tools. The future will tell us if this new programme meets their expectations, but the offer is in any case very interesting on paper.