Amazon is the world's leading e-commerce site. With a 2014 turnover of 89 billion dollars and an estimated growth of +20% over 2014, Amazon's figures are enough to make your head spin.
For comparison, the 2014 turnover forecasts for all French e-commerce players were 56 billion euros.
To generate this colossal turnover, Amazon relies on various services (2015 data):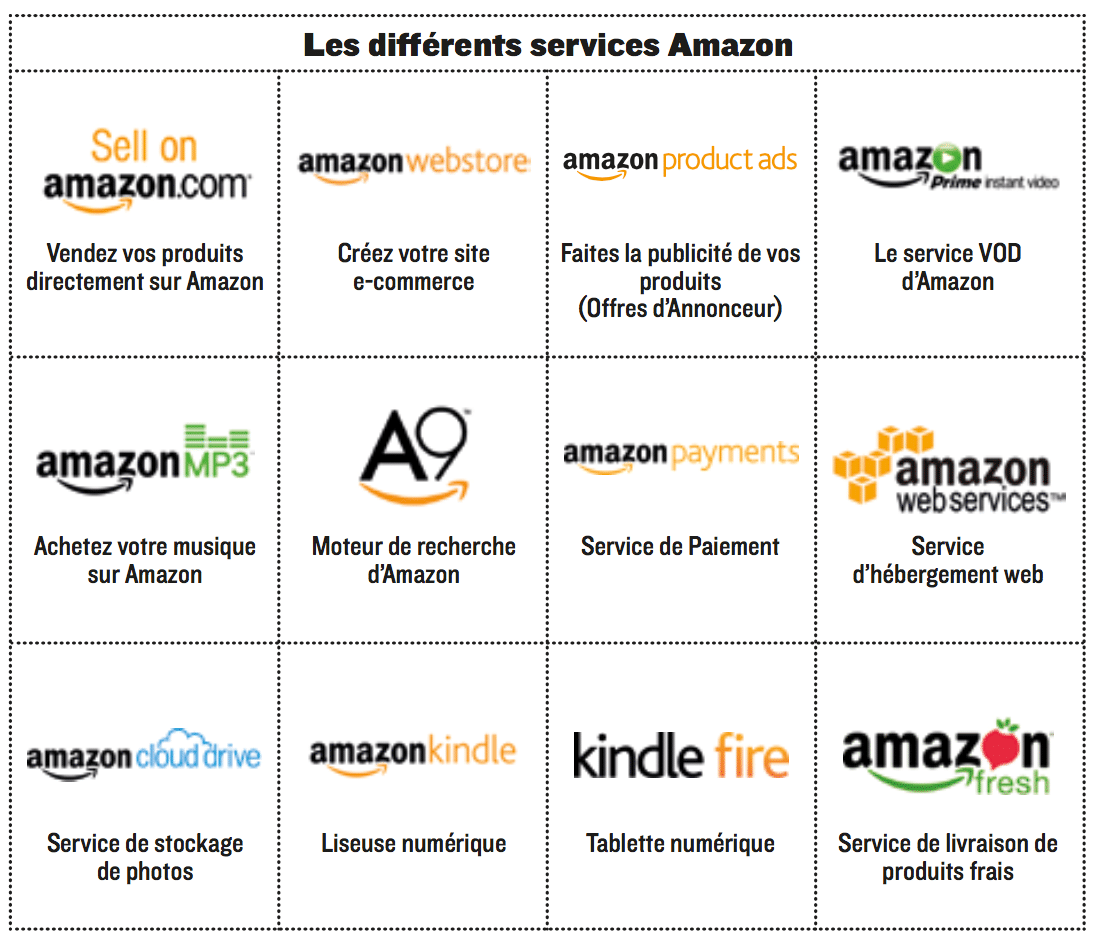 Find out also the latest 2015 figures for Amazon: market capitalisation, turnover, number of employees and number of visitors in the main European countries.